This giant statue of Ganesha was carved out of a huge boulder at the northeastern slope of the Hemakuta hill. The belly of this statue resembles a Bengal gram (Kadalekalu, in local language) and hence the name.
A sanctum is built around the statue. The pillared hall in front of this sanctum is as charming as this giant statue itself. The open hall constructed by unusually slender and tall pillars. Each of them is highly ornate with mythical themes.
This 4.5 meters (15 feet) tall statue is one among the largest sculptures in Hampi. The pillared hall is a vantage point to survey the environs, especially the Hampi Bazaar and the foothills of Matanga Hill.
No admission fee. Photography permitted free.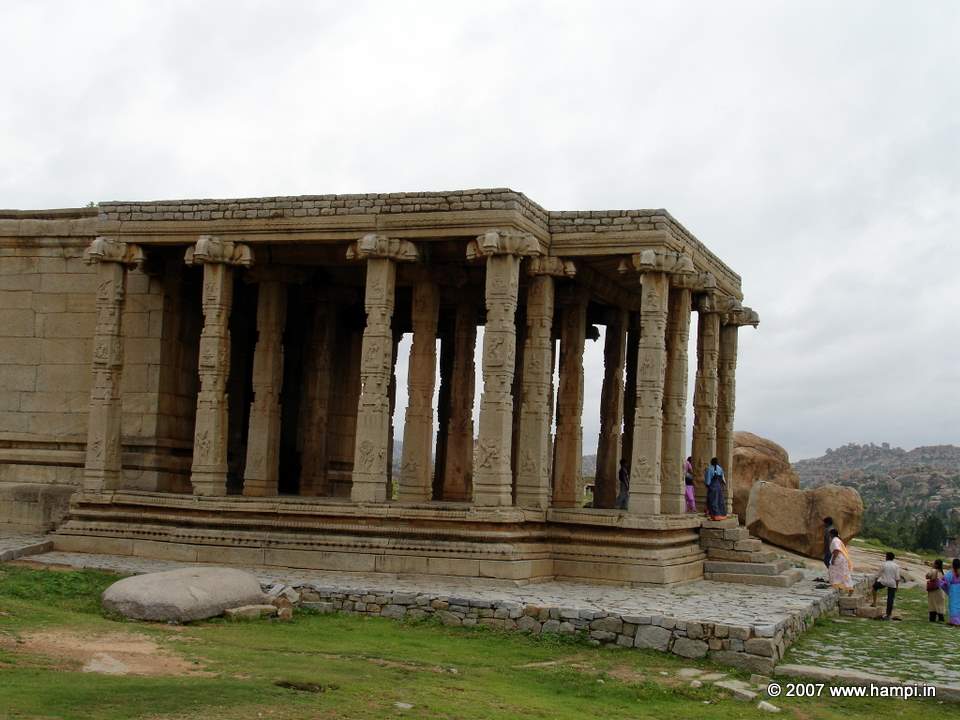 The open porch in front of the Kadalekalu Ganesha Temple. Note the slender long pillars that is unique in Hampi's architecture.