Map of the Sacred Center regions in Hampi. The temples, hills and the river located in this region of Hampi ruins is shown in this map.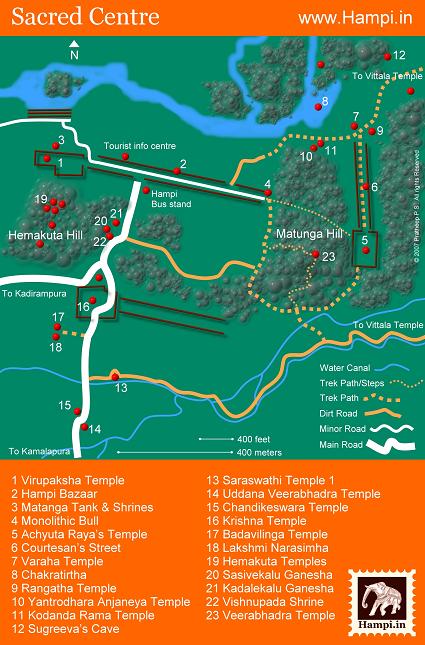 Sacred Center Map, Hampi
The Sacred Center part of Hampi. Most of the temples and other religiously significant sites are located in this locality, hence the name.