Well, this is about the life in Hampi, the lifestyle of the local people in and around Hampi.
Discounting the tourism driven enterprises around the Hampi's attractions, Hampi and its surroundings are largely agrarian.
You can see seemingly unending banana plantations rice paddy fields in the neighborhoods of Hampi.
A very enterprising farming community lives in the delta irrigated by River Tungabhadra.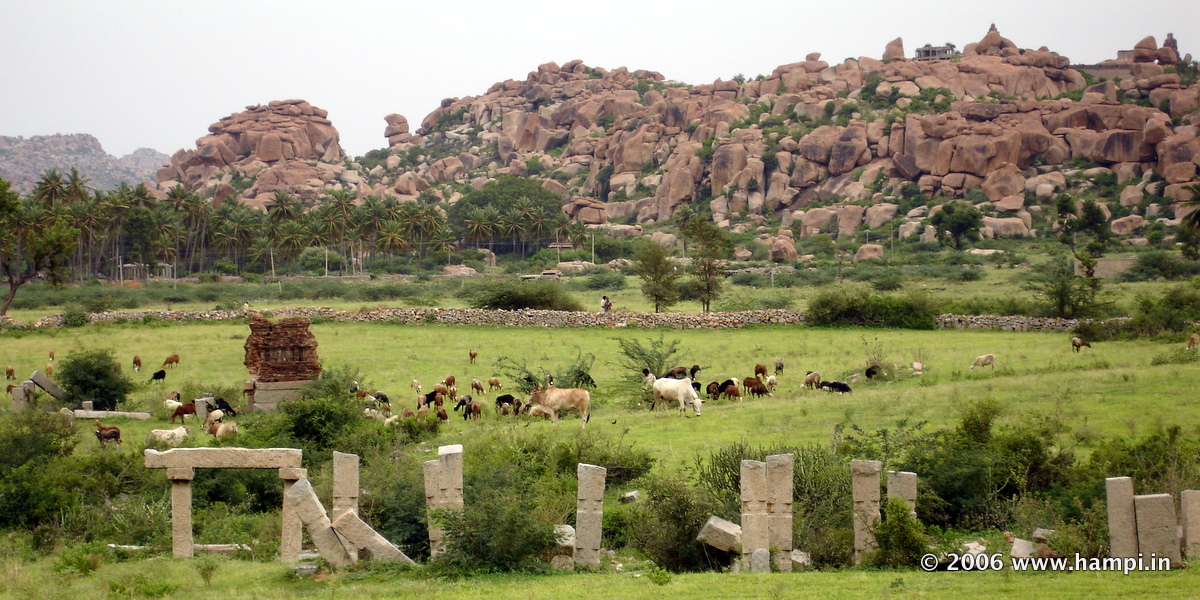 Cowherds and Cattle in Hampi Ruins Site