Let's understand this first. Your tour to Hampi is combination of 'sightseeing' as well as soaking yourself in its mysterious environs.
What this means is a whirlwind excursion would leave you inevitably with that incomplete feeling, though you would feel happy that you went to Hampi.
If you are in a position, keep 2½ to 3 days for Hampi, you'll return satisfied. Of course the meaning of satisfaction is relative. For those who like its charm, even a week spend at Hampi looks too short!
Let's get practical. If for some reason you've only a day to spare for Hampi see the 1 Day Hampi Itinerary on how you can visit the main attractions. It's a bit cramped itinerary. However, let's see how to make the most out of your single day at Hampi.
Now, if you are in a position to add more days... make it into 2 or 3 days agenda. Explore Hampi in leisure. You'll cherish the experience for very many years to come. See the '3 Day Hampi Itinerary' where the 5 routes in Hampi and excursion strategies are discussed in detail. Of course these are just indicative routes. You can make your own version of itinerary - ad hoc or otherwise - as you start exploring Hampi.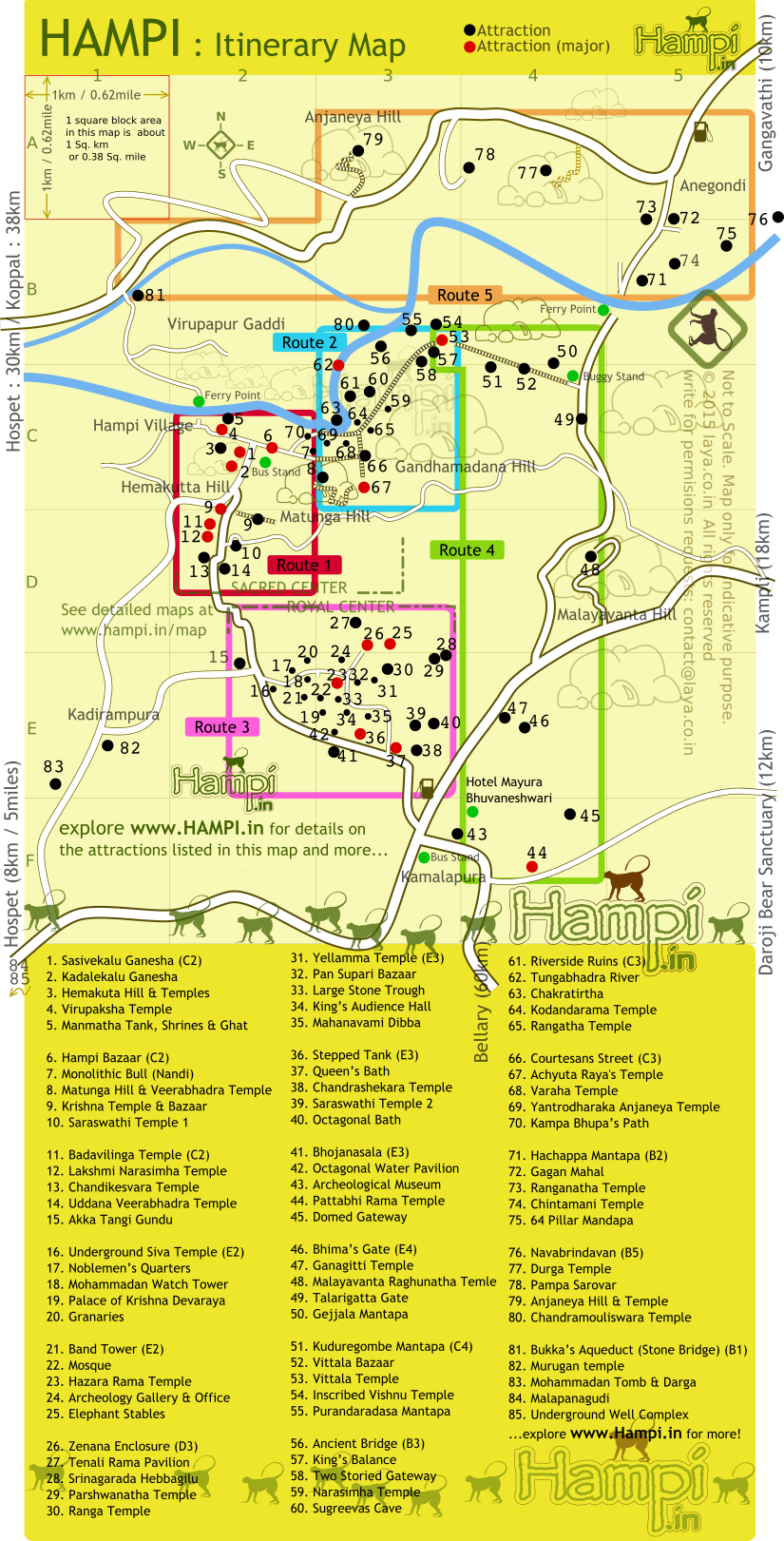 Hampi's attractions grouped for easy sightseeing planning.